Brought to you by a
local team with pride
The developer, Rising Holdings, has assembled a team of industry-leading figures who all share a passion not only for this project, but for the suburb of Vermont South.

Their vision is to create more than a home – Ramsay Gardens will be a landmark address, and the ideal place to enjoy the local lifestyle.

Rising Holdings.
The team at Rising Holdings is building on years of experience in the property industry to forge a legacy of exceptional buildings. This is based on a fundamental belief that the best homes are those designed for living, tailored to suit a range of lifestyles and built to provide enduring value for years to come.

WH Architects
Striving for architecture which is inspirational and innovative. WH Architects are consistently challenging stereotypes as well as contributing to the quality of urban environments and harmony between built and natural environment.

Sustainability and environmental consideration are an essential component of the WHA design approach.

D & D Architect - Interiors
D & D believe in delivering high end finishes with attention to detail, developng highly tailored and personalised vision from concept to delivery.

SJB Planning
SJB Planning advice has been instrumental in major Australian planning projects including shopping centres, hospitals, offices, commercial buildings and all types of residential developments.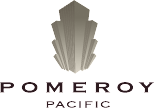 Pomeroy Pacific
As an established development and project management company, Pomeroy Pacific brings with it nearly 50 years of experience in delivering high quality developments across the country. Pomeroy's dedication to excellence is reflected in the quality of the finished product and through their methodical, personal and hands-on approach. By consistently delivering projects on time, on budget and to the level of quality expected, all parties can have with peace of mind that what is being promised will actually be delivered. This is the Pomeroy Guarantee.